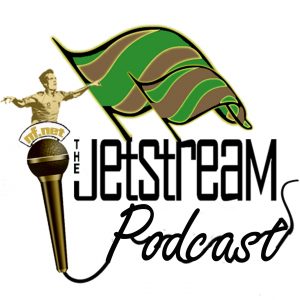 Dave (@JeterPool) is joined by Furns (@SquadronNewy) to preview @Aleague @NewcastleJetsFC Rd23 #MCYvNEW vs @MelbourneCity @AAMIPark
After the opening question, the guys talk over the upcoming away fixture for the Jets in Victoria. They chat about the stats for the between the two clubs for this game, players in the Jets squad, likely starting XI and tactics as well as Melbourne City's squad and recent form. They finish off the episode by talking over some of the news that has cropped up in the last few days.
Please click the link for podcast subscription and social media details or to play episode via embedded media player
Podcast: Play in new window | Download (Duration: 49:59 — 46.1MB) | Embed
Subscribe to The Jetstream Podcast: Apple Podcasts | Google Podcasts | Spotify | Stitcher | TuneIn | RSS | More
If you haven't already, please subscribe to our podcast feed via the links listed. You can subscribe to the podcast feed via Itunes, Android or using the RSS feed for any other platform. Please give us an Itunes review and we will read it out during the podcast!!
Subscription links and previous episodes are all available at our podcast landing page newcastlefootball.net/podcast
**The Jetstream Podcast is now also available via Stitcher**
Please click http://www.stitcher.com/s?fid=81552&refid=stpr to open the show via your Stitcher app.
You can also find us at Podcasts.com by searching "Jetstream"
We invite all listeners to send us any questions, comments, feedback, topics, etc you might have:
Facebook – facebook.com/JetstreamNewy
Twitter – @JetstreamNewy
email – podcast@newcastlefootball.net
Join the forums at newcastlefootball.net and go to The Jetstream subforum
The Jetstream has now launched The Jetstream TV.
Please subscribe to our YouTube channel here https://www.youtube.com/channel/UCA7bRkewmMXTrcB9Eq3vJ1A
Subscribe to
The Jetstream Podcast - an independent podcast created by and for supporters of the Newcastle United Jets FC, Hyundai A-League and Northern NSW Football
Or subscribe with your favorite app by using the address below