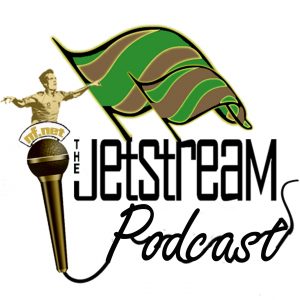 Dave (@Jeterpool) is joined by Glen (@SufferJetCity) and Grant (@GrantBLK) to review the Jets loss to the Mariners in #F3Derby 41. The boys discuss the lineups and the key moments in the match before moving onto pressing topics of the season – namely the turning points in the season and the difficult decisions the club will have to make. Finally, they discuss the success of the Legends Game prior to the A-League clash. Be sure to listen past the end for audio from the Legends match including a chat with Adam Griffiths. (Be aware – we're very LOUD!!)
The Jetstream has now launched The Jetstream TV.
Please subscribe to our YouTube channel here https://www.youtube.com/channel/UCA7bRkewmMXTrcB9Eq3vJ1A
Dave (@JeterPool) caught up with Grant (@GrantBLK) before kickoff to chat about the starting XI and the subs bench. You can watch the video here:
Furns (@SquadronNewy) and Dave (@JeterPool) caught up at halftime to talk over the game so far, contentious moments and what Jones needs to do in the sheds at halftime to turn it all around
Unfortunately we were unable to record any post match Jetstream TV content due to the absolute torrential rain and wind that hit the venue at full time.
Please click the link for podcast subscription and social media details or to play episode via embedded media player
Podcast: Play in new window | Download (Duration: 1:12:14 — 66.5MB) | Embed
Subscribe to The Jetstream Podcast: Apple Podcasts | Android | Google Podcasts | Stitcher | TuneIn | Spotify | RSS | More
If you haven't already, please subscribe to our podcast feed via the links listed. You can subscribe to the podcast feed via Itunes, Android or using the RSS feed for any other platform. Please give us an Itunes review and we will read it out during the podcast!!
Subscription links and previous episodes are all available at our podcast landing page newcastlefootball.net/podcast
**The Jetstream Podcast is now also available via Stitcher**
Please click http://www.stitcher.com/s?fid=81552&refid=stpr to open the show via your Stitcher app.
You can also find us at Podcasts.com by searching "Jetstream"
We invite all listeners to send us any questions, comments, feedback, topics, etc you might have:
Facebook – facebook.com/JetstreamNewy
Twitter – @JetstreamNewy
email – podcast@newcastlefootball.net
Join the forums at newcastlefootball.net and go to The Jetstream subforum
The Jetstream has now launched The Jetstream TV.
Please subscribe to our YouTube channel here https://www.youtube.com/channel/UCA7bRkewmMXTrcB9Eq3vJ1A
Subscribe to
The Jetstream Podcast - an independent podcast created by and for supporters of the Newcastle United Jets FC, Hyundai A-League and Northern NSW Football
Or subscribe with your favorite app by using the address below