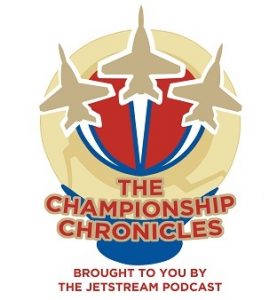 NOTE: This is an UNCENSORED version of the Championship Chronicles episode.
Welcome to the revisit of our highly successful Championship Chronicles series from 2017- the review of the @NewcastleJetsFC 2007/08 @ALeague season.
In the fifth episode of the podcast by @jeterpool, the Jets have finished second on the table and now face the prospect of a two legged semi-final series against rivals, the @ccmariners. We review the home and away ties of this fixture, with a spot in the grand final awaiting the winner.
The next episode in the series, "The Greatest Match of the Season", will be reposted on the 14th of May, 2020.
If you enjoy this series, we suggest you check out our regular podcast. Each week the team dissect the previous performances of both A-League and W-League before previewing the upcoming fixtures for the Jets. Our weekly podcast episodes are usually released on a Wednesday morning.
Thank you to all those who have given their time to make this series possible, including those interviewed, the staff of the Newcastle Jets, Jessica Beckett for the logo design and bensound.com for the opening and closing audio.
Please click the link for podcast subscription and social media details or to play episode via embedded media player
Podcast: Play in new window | Download (Duration: 57:34 — 80.4MB) | Embed
Subscribe to The Jetstream Podcast: Apple Podcasts | Google Podcasts | Spotify | Stitcher | TuneIn | RSS | More
Continue reading The Championship Chronicles – The Rivalry Resumes (Episode 5) →