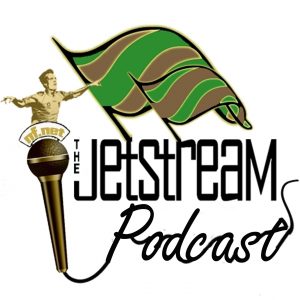 Its our 50th episode!!! We have a ma-hoosive special edition for you where special guest Jets legend Joel Griffiths (@billygriff29) joins Furns (@newyboys), David (@JeterPool), Michael (@BodyNovo), Emma (@synapse101) and Waspy to talk about a wide range of subjects (mainly football related). We recorded this episode LIVE at Wests New Lambton.
After the opening question, we spend some time asking Joel some questions regarding his rehab from injury, future plans, experiences in China and how he sees the Jets compared to other clubs he has played at.
We then jump into reviewing the surprise win at home to Melbourne City. We review the overall performance before discussing tactics and formations, player performances, including our new signings.
We then talk about some off the park topics including the Squadrons trial move to the Southern Hill, Joel gives his thoughts on future ownership and we discuss transfers and how they are reported in the media.
We then preview the game on Friday 12th February against Brisbane Roar at Suncorp Stadium and give our tips and thoughts on the rest of the games in Round 19.
We thank Joel sincerely for spending so much time with us recording this special episode, and we thank all of our listeners and subscribers for continuing to download and listen to our podcast. Without you, we we are just a bunch of people talking to ourselves.
Please click the link for podcast subscription and social media details or to play episode via embedded media player
Continue reading The Jetstream Podcast – Stevie uG Presents The 50th Episode Grifftacular →