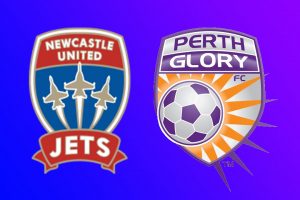 Welcome to our postmatch podcast – The Jetstream Extra.  In this Season 11 Round 25 edition, we have the audio of the post-match press conference with @ScottGMiller after the @NewcastleJetsFC lost their final home game at Hunter Stadium 2-1 to the Perth Glory.
David (@Jeterpool) interviews Mullo from the @TheGloryGuerill podcast at halftime to get his impressions of the game so far.
Emma (@Synapse101) then interviews Jets supporters Zac and Jonathon after fulltime and gets their thoughts on game and the talking points.
David (@JeterPool) then has a special (and sometimes antagonistic) interview with Twitter identity @NewyJetsMarquee who seemed to think he was going to be interviewed by @Meredith_Gibbs. Dave gets his thoughts on his teammates, coach, his lack of first team appearances this season, and a bunch of other questions including his spats with other Twitter users.
Please click the link for podcast subscription and social media details or to play episode via embedded media player
Continue reading The Jetstream Extra – POSTMATCH Newcastle United Jets FC 1 – Perth Glory FC 2 →