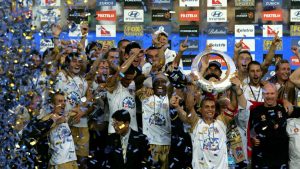 The Jetstream are excited to present the next teaser for the upcoming special podcast series – The Championship Chronicles.
In this second teaser, you will hear from Jade North, Aaron Kearney and Gary van Egmond as they reflect on team mates, lucky escapes and working to overcome difficult periods of the season.
Thank you to those who have left comments and messages of anticipation for the release of the series in November.
Please click the link for podcast subscription and social media details or to play episode via embedded media player