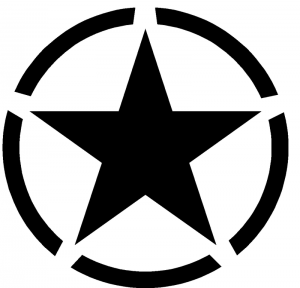 Recently, during the course of regular meetings The Squadron FSC has with various stakeholders regarding gameday issues, feedback and planning, it was suggested to us that as a part of looking at ways to improve the active support along with stadium gameday operations, it could be possible to relocate The Squadron to the Western Grandstand area for some matches.
It was an idea that initially some committee members were against when it was brought up, but we stated that such a huge decision would have to be first discussed amongst senior active support members, and then the general public via newcastlefootball.net to get the opinion of not just active support regulars, but also people who sit outside these areas and in various parts of the stadium. We also made sure the stakeholders were aware that we had no intention of becoming a transient group, if we were going to move it would have to be a permanent relocation.
Upon discussions and general feedback, it seems that a large majority of people are in favour of the move for a large variety of reasons:
After the recent redevelopment of the Western Stand, a large majority of Jets supporters now sit in this area. This is a new demographic that we havent had the opportunity to engage with on such a scale before.
As a part of the refresh of The Squadron since the new committee took over, it is a perfect opportunity to entice new people to join the active area who havent previously been able to join in due to the Eastern Stand location.
The current area in Bay 2 is in direct sunlight for most games. Constant feedback since we have been located in bay 2 is that more people would be involved if it wasnt in direct sunlight, especially with a large majority of recent home games being played in mid to late afternoon on weekends during the summer months. We have even lost good active people over the years who simply wanted to be out of the sun for games.
Bay 60 is a much better position looking diagonally across the field, and is closer to the goals. The bay is tapered towards the front, allowing us to compact active supporters more easily. Plus the bay is still a fairly large area providing plenty of room for growth.
Not constantly visible on TV. Now, some may see this as a negative however this means that the new area isnt dominated by advertising, allowing for more banners and flags to be deployed. Also the current bay has been affected by people over the years who simply want to try to get on TV, without actually taking part in the active support. The new area will ensure that the people who are there want to be there, and that they will be involved and be active for the entire game not just when their faces are being shown on FoxSports.
In Bay 60 we will be able to engage with the away supporters who will finally be visible instead of being on the same side of the stadium. We have been lobbying the stakeholders to change this for years, finally an option is available for this to happen on a permanent basis. We will also be much closer to the supporters on the Southern Hill and Zads Lads who we will be able to involve in more chants and songs.
No memberships have been sold in bay 60 this season, this means we wont disadvantage or displace other members by moving, and we hope that the members in the nearby bays will appreciate more noise and colour in their gameday experience.
It is much closer to where the players do their prematch warmups, and much much closer to the entrance where the players enter and exit the field of play. It will be a much better position to fire up our team.
A number of people have expressed the view that a move (if it should take place) should be to the Southern Hill, behind the goals. Let us state clearly, this IS our long term goal.
However with FFA requirements for active support areas to be all-seated as well as having proper entry/exits from a security/police/club standpoint, the current design of the Southern Hill unfortunately prohibits us from having this as an option at this stage. From our own perspective, there is no large "clean" areas on the fence to hang banners (ads all along the fenceline), tifo displays will look disorganised with only four rows of seats and a walkway behind, we will still be in the sun and the small number of seats means we would have a low scope for growth and would be spread laterally across the fence, diluting the coordination.
Behind the goals is where the home active support should be located, and The Squadron will eventually end up there once the redevelopment of Hunter Stadium is fully completed.
A number of people have also expressed disappointment that the home support should be moved to accomodate the Wanderers away support. We would also like to be very clear on this point, we are trialling this as a permanent move for all future games. If all goes well and its a positive trial, we have found a better position to grow our active support. Worst case scenario, it doesnt work, its only for one game and we go back to our current bay having done what we could, trying something different to improve ourselves. This move isnt to accomodate Wanderers supporters, we are trialling this at a Wanderers game. We could very well have trialled this at the Victory game last friday, but it wasnt able to be organised in time. This was the earliest opportunity presented to us for this to happen.
Finally, we are excited to be allowed this opportunity to move to a better position in the stadium which was previously unavailable to us, and appreciate the feedback from all supporters and stakeholders around this move. We would like to thank the Newcastle Police and the Jets management especially for working with us to ensure that this goes ahead, and we hope that this will show that at this club at least, we are willing to work with everyone involved to make sure that the all avenues are explored to make the gameday experience a safe and positive one for all supporters, not just those involved with the active support.
If you have any feedback you would like to give on this statement, or the relocation issue please feel free to join our forums and post your thoughts in the following thread http://www.newcastlefootball.net/for…houghts-please
Posted on behalf of The Squadron Football Supporters Club Inc Committee