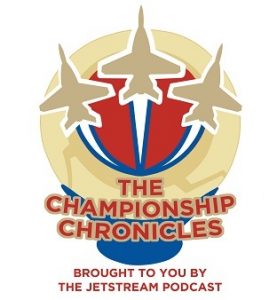 Welcome to the revisit of our highly successful Championship Chronicles series from 2017- the review of the @NewcastleJetsFC 2007/08 @ALeague season.
In the bonus tenth episode of the podcast, We speak with 4 fans about the 2007/08 season. We reflect on their memories, thoughts on players, key moments and hear their stories from travels and the Grand Final.
If you enjoy this series, we suggest you check out our regular podcast. Each week the team dissect the previous performances of both A-League and W-League before previewing the upcoming fixtures for the Jets. Our weekly podcast episodes are usually released on a Wednesday morning.
If you missed an episode or want to listen to them again, please visit newcastlefootball.net/chronicles to access all censored and uncensored episodes of the Championship Chronicles series and subscription links to our podcast feed
Thank you to all those who have given their time to make this series possible, including those interviewed, the staff of the Newcastle Jets, Jessica Beckett for the logo design and bensound.com for the opening and closing audio.
Please click the link for podcast subscription and social media details or to play episode via embedded media player
Podcast: Play in new window | Download (Duration: 43:39 — 58.1MB) | Embed
Subscribe to The Jetstream Podcast: Google Podcasts | Spotify | TuneIn | RSS | More
Continue reading The Championship Chronicles – The Fan's Edition (Episode 10) →