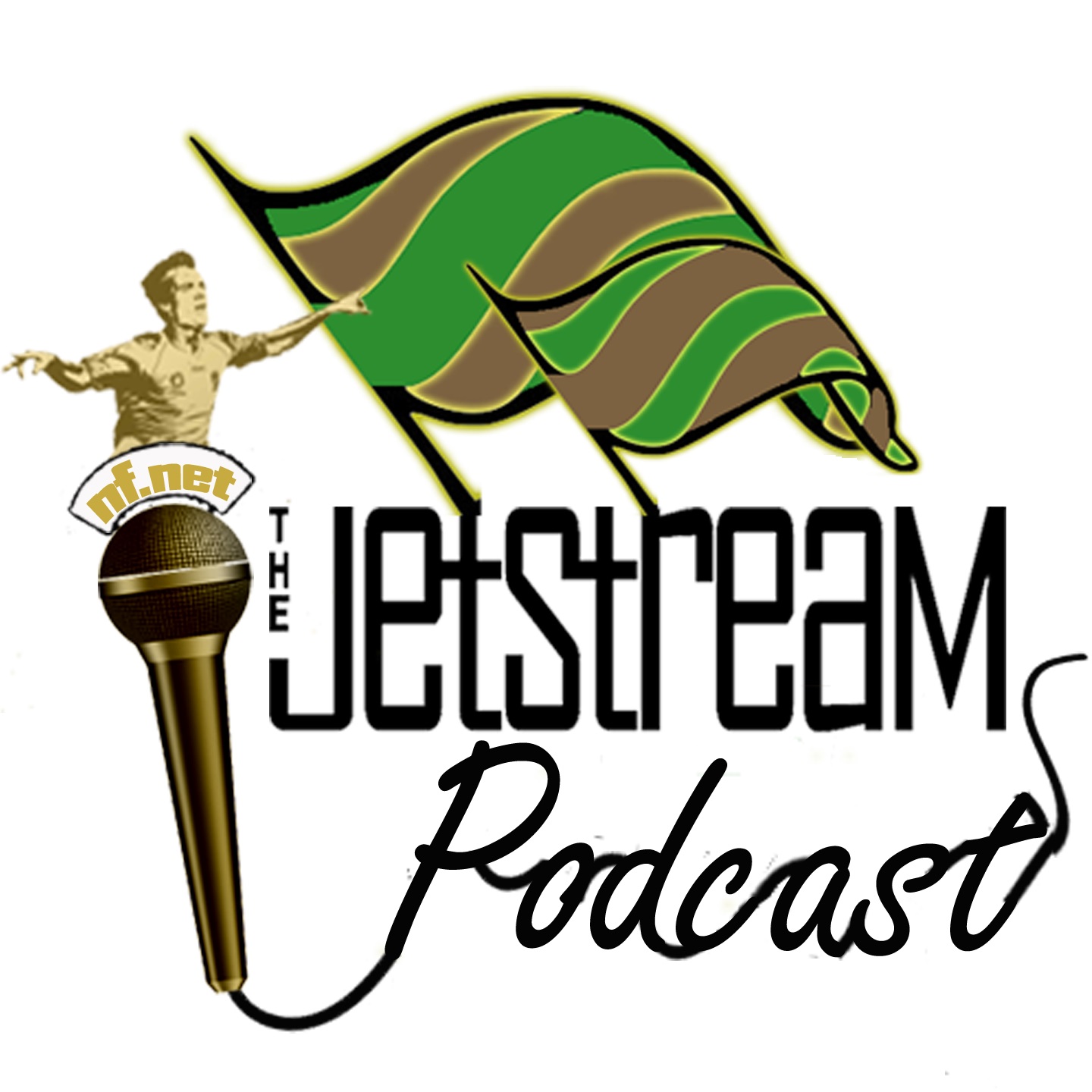 Furns (@SquadronNewy) is joined by Andy (@ajlane1) and Matt (@ego23k) to review @ALeague @NewcastleJetsFC Rd9 away loss to @adelaideunited & @wleague Jets win vs @perthgloryfc before previewing Sunday's @MJStadium double header @Aleague Rd10 vs @melbournecity and @WLeague Rd5 vs @sydneyfc
The team discuss the starting XI, stats and the Good, Bad and Undecided talking points from our Rd9 visit to Adelaide. They then chat over some news before chattin about the W-League victory away in Perth. The team then look ahead to the weekend's double header at McDonald Jones Stadium with the W-League at 4pm vs Sydney FC then the A-League fixture vs Melbourne City at 630pm. The team then quickly cover off their predictions for the rest of Rd10 in the A-League. Please click the link for podcast subscription and social media details or to play episode via embedded media player.
Podcast: Play in new window | Download (Duration: 1:02:19 — 57.4MB) | Embed
Subscribe to The Jetstream Podcast: Apple Podcasts | Android | Google Podcasts | Stitcher | TuneIn | Spotify | RSS | More
**We are now available to listen on Football Nation Radio!!! The Jetstream will be broadcast Thursdays at midday on FNR, to listen please visit https://t.co/2ut9EjmQ1o OR search FNR on TuneIn OR download the FNR app**
If you haven't already, you can subscribe to the podcast feed via Itunes, Android or using the RSS feed for any other platform. You can also search for "jetstream podcast" via your podcasting app. You can also subscribe & listen via Spotify, Google, Podbean, TuneIn & Stitcher. Links are below.
Please give us an Itunes review and we will read it out during the podcast!!
If you are enjoying the content and can help us to spread the word, please share the episodes on your social media platforms. We are really targeting this season to increase our listenership and word of mouth amongst supporters is the best way to help that along.
Subscription links and all previous episodes are all available at our podcast landing page newcastlefootball.net/podcast
**The Jetstream Podcast is now also available via multiple platforms**
Spotify – https://open.spotify.com/show/7uKhVVcRfGscNuc0jDrHzG to open & subscribe via your Spotify app
Stitcher – http://www.stitcher.com/s?fid=81552&refid=stpr to open & subscribe via your Stitcher app
TuneIn – http://tun.in/pjbLE to open & subscribe via your TuneIn app
Google Podcasts – https://www.google.com/podcasts?feed=aHR0cHM6Ly93d3cubmV3Y2FzdGxlZm9vdGJhbGwubmV0L2hvbWUvZmVlZC9wb2RjYXN0Lw to open & subscribe via your Google Podcasts app
You can also find us on podbean, Podcasts.com & Blubrry.com by searching "Jetstream"
We invite all listeners to send us any questions, comments, feedback, topics, etc you might have:
Facebook – facebook.com/JetstreamNewy
Twitter – @JetstreamNewy
Instagram – @JetstreamNewy
email – podcast@newcastlefootball.net
Join the forums at newcastlefootball.net and go to The Jetstream subforum.
The Jetstream has now launched The Jetstream TV
Please check out our Facebook LIVE broadcasts via our Facebook Page facebook.com/JetstreamNewy
You can also subscribe to our YouTube channel here https://www.youtube.com/channel/UCA7bRkewmMXTrcB9Eq3vJ1A we will be adding content to the YouTube channel soon – we promise!!
Subscribe to
The Jetstream Podcast - an independent podcast created by and for supporters of the Newcastle United Jets FC, Hyundai A-League and Northern NSW Football
Or subscribe with your favorite app by using the address below