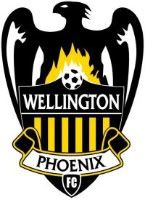 2013/2014 Hyundai A-League
Season 9 Round 24
Newcastle United Jets FC vs Wellington Phoenix FC
The Squadron and the Yellow Fever will be embarking on the "12 Pubs of Jardel" prematch pub crawl, anyone wanting to join the festivities please click here for details.
When: Saturday 22nd March, 2014
Where: Hunter Stadium, 294 Turton Road, New Lambton, NSW
Kickoff: 530pm AEDST (gates open 430pm)
Tickets: https://www.proticket.com.au/Events/Details/2754
Pre-match: from 330pm District Park Tennis Club, Cnr Lambton and Curley Rds Broadmeadow
Watch: LIVE on Foxsports 3 and FoxSports 3HD
Listen: ABC Newcastle 1233 or ABC Grandstand online
Tweet: @newyboys #NTUA #NEWvWEL #12PubsofJardel                                                                             

Supporters are reminded that active support has relocated to Bay 60 for the remainder of the season. All existing Bay 2 members should have already been sent their new membership cards. If you have not received this please contact the club on 4979 7611 . Anyone with a membership in another bay who wishes to join Bay 60 for this game also needs to contact the club to organise a temporary ticket for this game. Any other supporters simply need to purchase a ticket for Bay 60 via the above link.
Statistics
Overall – 21 games between the two teams.
Jets Wins – 5, Phoenix Wins – 13, Drawn – 3
In Newcastle 
– 9 games
Jets Wins – 3, Phoenix Wins – 5, Drawn – 1
Goals in Fixture 
Jets – 19, Phoenix – 41
Cards in Fixture 
Jets – 42 (38 Yellow, 4 Red), Phoenix – 41 (38 Yellow, 3 Red)
Recent Form 
Jets – WLWWL,
Phoenix – LWLDD
Leading Scorers
Jets – Adam Taggart 11, Phoenix – Stijn Huysegems 10
Last Result –
Jets 2 (Goodwin 25', 46') – Phoenix 3 (Hernandez 21', Huysegems 33', Hicks 71') at Hunter Stadium, Round 18.
Biggest Win
Jets 3 (Hoffman 12, Hoffman 20, Naidovski 84) – Phoenix 2 (Sigmund 26, Greenacre 43), Round 1, Season 5 at Energy Australia Stadium, 9/08/2009.
Heaviest Defeat
Jets 0 – Phoenix 4 (Brown 18, Rojas 31, Greenacre 41, Macallister 88), Round 19, Season 6 at Wellington, 18/12/2010.
Leading Scorers in fixture –
Jets – 2 (Craig Goodwin, Jason Hoffman, Matt Thompson)
Phoenix – 6 (Shane Smeltz – including 3 penalties)
Coaches Head to Head – 1 match
Clayton Zane – 0 wins, Ernie Merrick 1 win
Newcastle Jets Coaching Records –
Clayton Zane – 1 match (0 wins, 0 drawn, 1 loss = 0% win ratio)
Gary Van Egmond – 4 matches (3 wins, 3 drawn and 6 losses = 25% win ratio)
Craig Deans – 1 match (0 wins, 0 drawn, 1 loss = 0% win ratio)
Branko Culina – 7 matches (2 wins, 0 drawn, 5 losses = 29% win ratio)
Average Home crowd – 10422
Key facts:
The last 5 away games for Wellington have seen 2 wins, 1 draw and 2 losses.
The Jets last 5 home results are 1 win, 2 drawn and 2 losses.
Adam Taggart is 3 goals behind equalling Joel Griffith's record of 14 goals in a season. He is also the club's all-time 5th leading goal scorer with 13 goals following last weeks match, equal with Mark Bridge. Taggart has taken 10 less games to achieve this milestone.
Kew Jaliens is also closing in on the club record for most yellow cards in a season. Jaliens has 8 while the record is 10 (Ruben Zadkovic in Season 7).
Wellington haven't kept a clean sheet in the last 8 games, and have only kept one clean sheet away from home all season (12 appearances).
The Jets have only ever received 1 penalty in 21 meetings. This was in Season 3 and was scored by Mark Bridge (30/12/2007). The Jets have since gone 18 matches without a penalty in this fixture. This was awarded by Strebre Delovski
The Phoenix, however, have received 5 penalties since this time. They have converted 4 of them – Chris Greenacre being the only player to miss his shot.
The Phoenix have beaten the Jets in the last 3 visits to Hunter Stadium.
In the first meeting between these two clubs in Season 3, Round 3, Matt Thompson scored the 500th goal in A-League History.
The Phoenix have scored an average of 1.9 goals against the Jets in all matches. The Jets have scored an average of 0.85 goals. This goes up to an average of 1.25 at home.
The Jets have only ever kept 3 clean sheets against the Phoenix, while the Jets have been kept scoreless 10 times.
Vince Lia and Manny Muscat are the most booked Phoenix players in the match, having been booked 5 times against the Jets in the past.
4 Jets players have been sent off in the fixture – Joel Griffiths, Mark Milligan, Ryan Griffiths and Sam Gallaway. Sam Gallaway is the only player to receive a red for a second bookable offence. Gallaway is also the only player of these 4 to have been booked during a Phoenix game.
The Phoenix have had 3 players dismissed – Nick Ward, Tim Brown and Tony Lochhead. These were all second bookable offences.
Glen Moss has kept 3 clean sheets in 14 appearances against the Jets, 2 of these as the Phoenix keeper. He hasn't kept a clean sheet against the Jets at Hunter Stadium, letting in an average of 2 goals.
Referee – Strebre Delovski