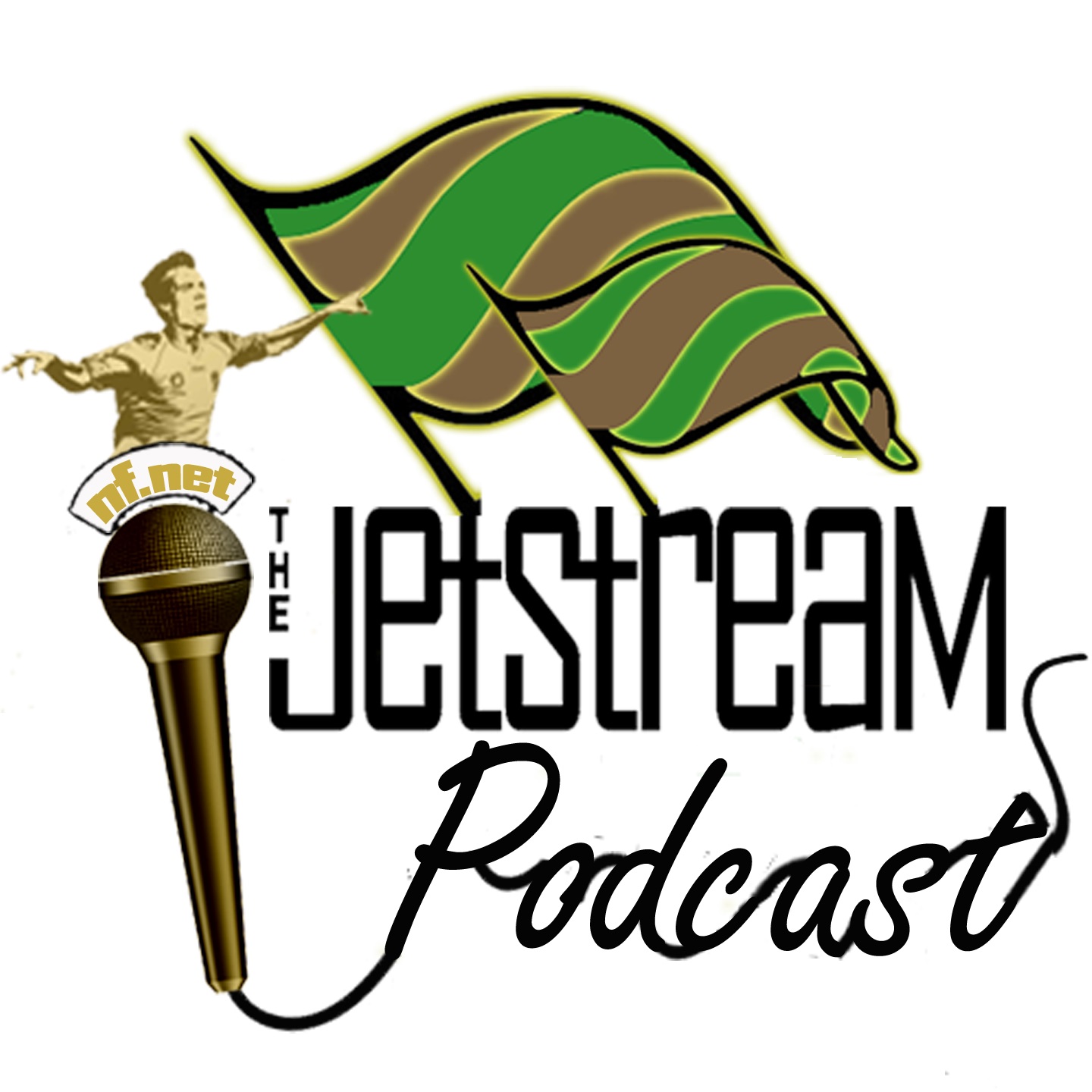 Furns (@SquadronNewy) & Dave (@JeterPool) review @NewcastleJetsFC vs PerthGloryFC #PERvNEW & @GoMVFC #NEWvMVC and preview away @MFCBulls #MACvNEW @AleagueMen #NTUA
Perth Glory FC 2 – Newcastle United Jets FC 2
Newcastle United Jets FC 2 – Melbourne Victory FC 1
Macarthur Bulls FC vs Newcastle United Jets FC
5pm AEDST 18th February 2023
Campbelltown Stadium, Campbelltown, NSW
Furns is joined by the Jetstream alumni Dave to talk over an away draw against Perth and a home win against Melbourne Victory.
A seesawing game saw the Jets draw 2-all away to Perth at Macedonia Park. The guys talk over the game, including a performance from Duncan that saw a penalty save and then two poor efforts going for the ball leading to the two Perth goals. As well, another fine performance and goal from Piscopo and a goal in the final minutes from Goodwin to earn a hard fought point.
Then the home game against Melbourne in with factors against both teams with the weather and pitch conditions saw a battling performance and the Jets taking their chances against a Victory side that played well but didnt convert the better opportunities seeing them leave the Hunter with nothing.
Talk then moved over the upcoming away fixture against Macarthur who have a new coach and in somewhat of a inconsistent run giving Jets fans hope of stretching our unbeaten run to 6 games. The lads then gave their tips for the rest of Rd16.
Dave finished off the episode by giving a summation of the Jets Women's season so far, which players have stood out, and what we can hopefully expect from the remaining Jets games in Liberty A-League season.
Want to join us on the podcast? Would you like to write articles for the website? Would you like your business to sponsor the website and podcast? Please get in touch with us via the methods below.
Podcast: Play in new window | Download (Duration: 1:14:00 — 102.0MB) | Embed
Subscribe to The Jetstream Podcast: Google Podcasts | Spotify | Stitcher | TuneIn | RSS | More
Please subscribe & listen via Itunes, Spotify, Google, Podbean, TuneIn & Stitcher (links below) or you can search for "jetstream podcast" via your podcasting app. Please give us an Itunes review and we will read it out during the podcast!!
If you are enjoying the content and can help us to spread the word, please share the episodes on your social media platforms. We are really targeting this season to increase our listenership and word of mouth amongst supporters is the best way to help that along.
Subscription links and all previous episodes are all available at our podcast landing page newcastlefootball.net/podcast
**The Jetstream Podcast is now also available via multiple platforms**
Spotify – https://open.spotify.com/show/7uKhVVcRfGscNuc0jDrHzG to open & subscribe via your Spotify app
Stitcher – http://www.stitcher.com/s?fid=81552&refid=stpr to open & subscribe via your Stitcher app
TuneIn – http://tun.in/pjbLE to open & subscribe via your TuneIn app
Google Podcasts – https://www.google.com/podcasts?feed=aHR0cHM6Ly93d3cubmV3Y2FzdGxlZm9vdGJhbGwubmV0L2hvbWUvZmVlZC9wb2RjYXN0Lw to open & subscribe via your Google Podcasts app
You can also find us on podbean, Podcasts.com & Blubrry.com by searching "Jetstream"
We invite all listeners to send us any questions, comments, feedback, topics, etc you might have:
Facebook – facebook.com/JetstreamNewy
Twitter – @JetstreamNewy
Instagram – @JetstreamNewy
email – podcast@newcastlefootball.net
Join the forums at newcastlefootball.net and go to The Jetstream subforum.
Please check out our Facebook LIVE broadcasts via our Facebook Page facebook.com/JetstreamNewy
You can also subscribe to our YouTube channel here https://www.youtube.com/@jetstreamnewy we are now cross-posting video content to the YouTube channel – so please hit that subscribe button!!
Facebook and YouTube video channel links and previous video articles are located on our TV landing page newcastlefootball.net/tv