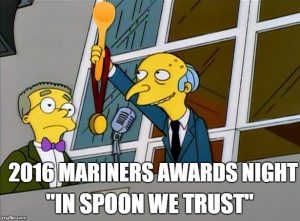 Furns (@newyboys) hosts the final review episode of the regular season and is joined by David (@JeterPool) and Emma (@Synapse101).
After the opening question, we spend an inordinate amount of time discussing a 4-2 F3 Derby victory away to the Mariners. We go through as many aspects of the game as possible, review the overall performance of the team as well as all the major talking points (including the many goals). As there was no Jetstream Extra this week (we were in no state to interview anybody), we have also included Scott Millers post match press conference.
We then briefly cover off some points on the ongoing ownership saga, before we preview and give our tips on Week 1 of the A-League Finals and who will take out the Championship.
Please click the link for podcast subscription and social media details or to play episode via embedded media player