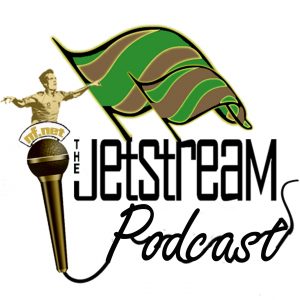 Furns (@SquadronNewy) Dave (@JeterPool) Bodes (@BodyNovo) & Joel (@JoelGoodsir) preview the @NewcastleJetsFC @ALeague season and #F3Derby vs @CCMariners. Plus interviews with special guests @AaronKearneyAus & @JamesGardiner42 and a special announcement from @JoelGoodsir
Its a new season and the Jets are back, so its time the team from The Jetstream got together and run the rule over the upcoming season. The guys chat over the feelings of the general support in Newcastle, preseason form, recruitment of players and a new marquee, the coach Ernie Merrick and strengths and weaknesses before we hear from special guests ABC commentator and decorated journalist @AaronKearneyAus and senior football writer for @NewcastleHerald @JamesGardiner42 to get their thoughts on the season and predictions for Saturdays #F3Derby. The team then talk about possible lineups, style of play and their predictions for the derby and the season.
We will debut a new show this Friday called Around The Grounds where we cover off the @CCMariners side of the equation along with other teams in the @ALeague including interviews with supporters from those clubs. Going forward Around The Grounds should be released on a Wednesday.
Thank you to those who have left comments and messages of anticipation for the release of The Championship Chronicles series in November. If you haven't already, please check out the teaser episodes that have been released. Links to access prior episodes and subscription options are listed below.
Please click the link for podcast subscription and social media details or to play episode via embedded media player
Podcast: Play in new window | Download (Duration: 1:42:13 — 93.9MB) | Embed
Subscribe to The Jetstream Podcast: Apple Podcasts | Google Podcasts | Spotify | Stitcher | TuneIn | RSS | More
If you haven't already, you can subscribe to the podcast feed via Itunes, Android or using the RSS feed for any other platform. You can also search for "jetstream podcast" via your podcasting app. Please give us an Itunes review and we will read it out during the podcast!!
If you are enjoying the content and can help us to spread the word, please share the episodes on your social media platforms. We are really targeting this season to increase our listenership and word of mouth amongst supporters is the best way to help that along.
Subscription links and previous episodes are all available at our podcast landing page newcastlefootball.net/podcast
**The Jetstream Podcast is now also available via Stitcher**
Please click http://www.stitcher.com/s?fid=81552&refid=stpr to open the show via your Stitcher app.
You can also find us at Podcasts.com by searching "Jetstream"
We invite all listeners to send us any questions, comments, feedback, topics, etc you might have:
Facebook – facebook.com/JetstreamNewy
Twitter – @JetstreamNewy
email – podcast@newcastlefootball.net
Join the forums at newcastlefootball.net and go to The Jetstream subforum
The Jetstream has now launched The Jetstream TV
Please subscribe to our YouTube channel here https://www.youtube.com/channel/UCA7bRkewmMXTrcB9Eq3vJ1A OR check out our Facebook LIVE broadcasts via our Facebook Page facebook.com/JetstreamNewy
Subscribe to
The Jetstream Podcast - an independent podcast created by and for supporters of the Newcastle United Jets FC, Hyundai A-League and Northern NSW Football
Or subscribe with your favorite app by using the address below